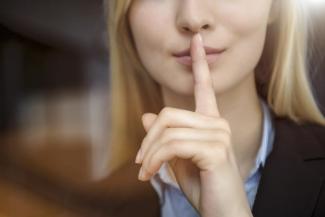 Shhh! Employee Benefits Open Enrollment Secrets
It's benefits season, and that means employees are making mistakes that will cost them in headaches and dollars. "You really have to sit down and pay attention to your benefits like you never had to before," says Judith Wethall, an employee benefits lawyer with McDermott Will & Emery in Chicago. It's complicated enough if you're single. But if you're married, or have kids who can get insurance on their own or on your plan, it's even more so. "It's a coordinated effort," Wethall says.
Here are 5 insider tips for acing open enrollment. Forbes' Kelly Anne Smith has more on open enrollment angles for single Millennials here.
Tip #1: Print your online enrollment confirmation page. More employers are moving benefits enrollment online. That has advantages. The online systems walk you through benefits enrollment like TurboTax walks you through filing your tax return. But online enrollment isn't foolproof. "We started seeing mistakes this year—'Oh, I know I logged on; I know I added my husband!'" Wethall says an employee insisted in February. Print out and double check your online enrollment submission. And then, check your first paystub in January.
Secret: Made a mistake or had a change in circumstance? You probably clicked a button that says that your choices are set in stone once you submit your enrollment. But employers can let you change choices (how much money you put in your flexible healthcare spending account, for example) until before the second paystub of the first month of the new plan year. "That's a little dirty secret," Wethall says.
Tip #2: Pay attention to wellness programs. Employers are increasingly offering rewards for good behavior like getting an annual physical and penalties for bad behavior like smoking. Employers must be very clear on what it takes to get a cash reward, such as an employer payment into a health savings account. The rules are strict for penalties too. "People are duped into thinking, 'Oh, I smoke; guess I have to pay the 50% [healthcare premium] surcharge,'" Wethall says.
Secret: DOL rules say that employers must remove smoking-related surcharges for an employee who attends and completes a free smoking-cessation class. You don't have to necessarily give up smoking, just try. Wethall says she helped one employer through a DOL audit that mandated the employer refund employees $2.5 million in surcharges.
Tip #3: Be a comparison shopper. If you have multiple adults eligible for multiple healthcare plans, it pays to compare them. That's not always easy, as the open enrollment periods might overlap just a few days, but get a head start when the first plan's enrollment period begins. Wethall says she plans to move her family off her husband's health insurance plan onto her employer's plan this year because her plan started offering new premium subsidies. Their 22-year-old daughter has a new job with coverage, so they're deciding whether to add her to the new family plan—or to have her opt for cheap single coverage on her own. One factor to consider when you're plan shopping: Do any of the plans offer tiered premiums that are lower for lower-paid employees and higher for higher-paid workers? Another thing to watch out for is high spousal surcharges—when companies increase your premium by up to $100 a month if your spouse is offered coverage at work.
Secret: Children can stay on their parents' health insurance plan until they turn 26, even if they're offered employer coverage of their own. But just because they can, that doesn't mean it's the best option.
Tip #4: Learn the alphabet soup of special tax-advantaged accounts. If you're offered a health care savings account, sign up, and you get triple tax-advantaged savings. Use it today for immediate savings or invest the money and use it as a retirement healthcare kitty. (Check out the details, including the 2020 HSA limits: $7,100 for family coverage.) Don't confuse an HSA with a healthcare flexible spending arrangement. The FSA limit is $2,750 for 2020, and you must spend it or forfeit it during the plan year (some employers let you carry over $500).
If you have kids under 13, fund a dependent care FSA, which is used to help pay for child care expenses, including day camp. There's a $5,000 limit per family (some employers have lower limits), and there's no carry over provision. It's safer to underestimate expenses for a dependent care FSA because you can always take the dependent care tax credit on your income tax return (note: the credit is generally less valuable than the dependent care account).
Secret: Watch out for picky rules that might cost you. For the dependent care FSA, day camp counts but overnight camp doesn't. And it's not the year your kid turns 13, but the day he turns 13, that he becomes ineligible. If you have an HSA, your FSA must be a limited-purpose FSA for dental and vision expenses only, and if you have family coverage, your spouse can't separately sign up for an FSA at their employer. If you're 55 or older, you and your spouse can each make $1,000-a-year extra contributions to the HSA.
Tip #5: When in doubt, call HR. "Employees aren't advocating enough for themselves," Wethall says. In one case, a woman who was paying for family coverage tried to add her newborn third child through an online system by the 30-days-after-birth deadline, but it wouldn't take without a Social Security number which hadn't been issued yet. The baby ended up in the hospital after a car accident without coverage. The employer did retroactively pay for the baby's care, but it would have saved a good deal of stress and anxiety if the employee had spoken up, as HR would have overridden the system, Wethall says.
Secret: HR can send you the plan description for details beyond what's in open enrollment materials. And remember HR can get their benefits lawyer on the line to help. Be persistent. It's your family's money after all.
Check out the full article here: https://www.forbes.com/sites/ashleaebeling/2019/11/08/shhh-employee-benefits-open-enrollment-secrets/#76d729264624
Information in this material is for general information only and not intended as investment, tax or legal advice. Please consult the appropriate professionals for specific information regarding your individual situation prior to making any financial decision.