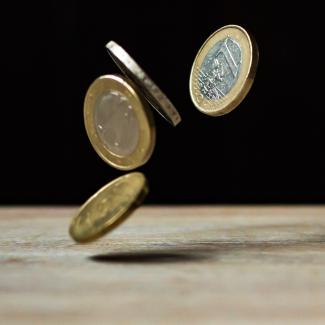 For years, you've diligently invested in your retirement portfolio, accumulating wealth that you hope will sustain you throughout your Golden Years. To help see that your assets are sufficient to help you support your lifestyle standards, there are important steps that you can take. We offer an overview below:
Perform regular assessments
While you may have performed calculations about your anticipated retirement needs years ago, it's helpful to re-crunch those numbers regularly, to guard against changes in your expectations as well as financial markets.
Calculate your Social Security income, any pension money, accumulated savings, and personal investments, and determine whether collectively they can cover your estimated living expenses, which should incorporate swings in the financial markets. If you find that your assets are lacking, you may find it helpful to consult a financial professional to help reconfigure your portfolio.
Guard against the big I
Most people approaching retirement will want to protect their portfolio from market swings and the dreaded I: inflation. That doesn't mean replacing all of your investments with less risky assets; rather, that means considering a gradual move of some stock investments into bonds and cash while retaining sufficient growth-oriented investments that help manage inflation risk.
Preserving your assets for future generations
Integral to a strong financial plan is a well-constructed estate plan that preserves your assets for your heirs. In this regard, you may benefit from consulting with an attorney who can help you draft trust and various types of insurance tools to help protect your assets from estate taxes. Additionally, revisit your financial plan and goals with a financial professional regularly, addressing any potential problems before they impact your savings.
This material is for general information only and is not intended to provide specific advice or recommendations for any individual. There is no assurance that the views or strategies discussed are suitable for all investors or will yield positive outcomes. Investing involves risks including possible loss of principal.
This material was prepared by LPL Financial, LLC