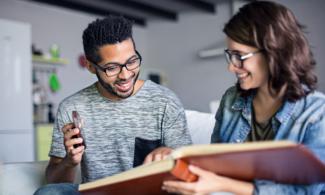 How to Calculate the Break-Even Point on a Mortgage Refinance
Before you refinance your mortgage, figure out when you would break even. Your break-even point occurs when you begin saving money — in other words, when your accumulated savings exceed the costs of the new loan.
How long does it take to recoup refinance costs?
Without knowing when the monthly savings will exceed the refinancing costs, you may be shocked to learn that it could be years before you break even.
Maybe you're looking to reduce your monthly payment, or to shorten the loan term and pay less interest over the life of the loan.
Of course, there can be other reasons to refinance your home loan — such as to tap home equity by taking cash out or to eliminate mortgage insurance premiums. You'll just need to consider your costs and goals, and make sure you're comfortable with how long it will take to break even.
Is there a refinancing rule of thumb?
There is no rule of thumb when it comes to the question of "Should I refinance?" Each situation is different; you can't rely on a one-size-fits-all rule. Just make sure the financial benefits justify the cost.
Compile all the costs to refinance your mortgage
Once you've thought about "How long?" it's time to ask "How much?'" Generally, the costs of a refinance will be fees and closing costs, including:
Bank fees: Such as origination or application fees, as well as any discount points that the bank may charge.

Title costs: Including a title search and insurance.

Third-party costs: Such as an appraisal or attorney's fees or the cost of a credit report ordered by the lender.

Escrow charges: For taxes, insurance, etc.
Each lender you shop will give you a loan estimate form detailing all the costs you'll have to pay when you apply. It's always a good idea to apply to more than one lender to make sure you get the best deal.
Calculate the break-even point on a mortgage refinance
Now, it's time to calculate how many months it will take to break even. Do it by dividing the total loan costs by the monthly savings.
Let's say the refinancing fees will total $3,000, and you will save $100 a month. Divide $3,000 by $100. The answer is 30. That means it will take 30 months to recoup the cost of refinancing. There's your break-even point.
Everything beyond that 30-month break-even point will be cost savings. Yeehaw, money in your pocket!
However, there is some small print attached to this savings celebration: Your savings may vary if you extend the term of the loan.
If the number of months that you'll pay on your new refinance significantly exceeds the number of payments that remained on your original loan, you could be paying a boatload of extra interest. You'll have to decide whether the extra cost is worth it.
Big savings beyond breaking even
If you want to pay off your home loan in fewer years by refinancing to a shorter term, then your savings can multiply beyond the break-even point. When you refinance to a shorter term, it's not about having a lower monthly payment but about saving big money in total interest.
For example, if you've been paying a 30-year mortgage for five years, you have 25 years remaining on the loan. If you refinance to a lower rate, and your income has gone up since you got the mortgage five years before, you might be able to afford refinancing to a 15-year loan, or maybe a 20-year mortgage. The monthly payment might rise, but you could save thousands of dollars in interest in the long run.
Consider other factors
So there's more to a refi than just breaking even. Other questions to answer:
How long have you had the loan?

How much have you paid down?

Is this your "forever" or "for now" home?
The answers can affect how long of a break-even point makes sense.
And if you're looking for more than just a back-of-a-napkin calculation, this refinance calculator can show you your break-even point and total savings in practically no time.
If you want to check out the full article click this link: https://www.nerdwallet.com/article/mortgages/if-you-refinance-a-mortgage-when-will-you-break-even
​Information and interactive calculators are made available to you as self-help tools for your independent use and are not intended to provide investment, tax, or legal advice.  We cannot and do not guarantee their applicability or accuracy in regards to your individual circumstances.  All examples are hypothetical and are for illustrative purposes.  We encourage you to seek personalized advice from qualified professionals regarding all personal finance issues.