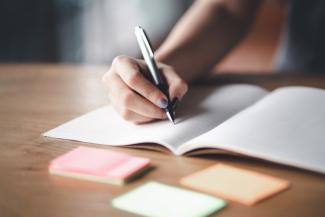 Getting It Right In 2021: What You Need To Know About Finance Rule And Law Changes
A new year always brings some changes in the rules around financial planning and 2021 is no exception. Many of the recently enacted rules are a direct result of attempts to help the economy in the face of the COVID-19 pandemic.
Here are some things you need to keep on your radar, as they may affect your finances:
For Individuals:
Deductions for charitable deductions for those who don't itemize their income taxes have been extended through 2021. Single filers can deduct up to $300 and those who are married and filing jointly can deduct up to $600.
The earned Income Tax Credit has been modified so taxpayers don't get dinged in their 2020 taxes due to the COVID-19 pandemic. If you lost wages, you can get a tax credit based on your 2019 income.
$25 billion in rental assistance and extension of the eviction moratorium through January 31 are provided.
For Companies:
 Employer credit for paid Family and Medical Leave has been extended through 12/31/2025. 
 The exclusion for employer payments of student loans has been extended through 2025. The rule, first enacted last year, allows an employer to provide up to $5,250 of annual tax-free education assistance for the principal or interest on an employee's qualified student debt.
 Employers that sponsor health or dependent care flexible spending accounts (FSAs) can permit participants to roll over all unused amounts in these accounts from 2020 to 2021 and from 2021 to 2022.
The Employee Retention Tax Credit to offset Social Security payroll tax is permitted for employers who keep workers in their jobs during pandemic closures or slowdowns. Employers can also take a Paycheck Protection Program (PPP) loan this year; last year they had to choose between the tax credit and the loan. 
The tax break for business meals, commonly called "the three-martini lunch deduction" has been extended.
There are many other changes in the PPP loans: Businesses can deduct expenses paid with forgiven PPP loans. PPP loans also can be used to pay more types of qualifying expenses, including covered property damage, supplier costs, or worker protection expenditures. When used for qualifying expenses, PPP loans are forgivable and there is a simplified process for getting loans of up to $150,000 forgiven. Businesses, some nonprofit organizations, self-employed workers, and independent contractors are among those eligible for the $284 billion for PPP. compared with the same quarter in 2019. More about these changes can be found at the Small Business Administration website.
Changes in Social Security:
The full retirement age, when you can collect unreduced Social Security benefits, has increased to 66 years and 10 months. If you don't collect at that age, your benefits increase even more each year after that until you turn 70.
Social Security and disability benefits rose, by will by 1.3%, starting this month, with the average monthly benefit inching up by $20 from $1,523 to $1,543, according to the Social Security Administration. This increase compares with 1.6% in 2020 and 2.8% in 2019. Increases are based on inflation, specifically on the consumer price index for urban wage earners.
Workers who make up to $142,800 will be subject to Social Security tax in 2021. Last year, this threshold was lower at $137,700. These changes are based on increases in average wages. The tax rates remain the same: 6.2% on employees and 12.4% on the self-employed.
The earnings limit for those who collect Social Security before reaching their full retirement age will lose part of their benefits if they earn more than a certain amount each year. This year, the limit is $18,960, up from $18,240 last year
How President-elect Joe Biden would change Social Security:
   Biden is proposing several changes to Social Security, all of which would need approval from Congress to take effect. They include:
Increasing the minimum Social Security benefits to 125% of the federal poverty level. In addition, he wants those who have only worked 10 years to be eligible for a prorated share of benefits.
Replacing the CPI-W, the index which determines the cost-of-living adjustments for Social Security benefits, with the CPI-E, which is based on spending for adults 62 and older and considers more health care costs. 
Allowing credits to caregivers who took care of children younger than 12 or family members with disabilities, with earnings equal to the average monthly wage.
Allowing those who have been receiving retirement benefits for at least 20 years to get a higher monthly check, and eliminating penalties for teachers who have earned retirement benefits from various sources.
Check out the full article here: https://www.forbes.com/sites/winniesun/2021/01/21/getting-it-right-in-2021-what-you-need-to-know-about-finance-rule-and-law-changes/?ss=wealth-management&sh=5ce443661ca2